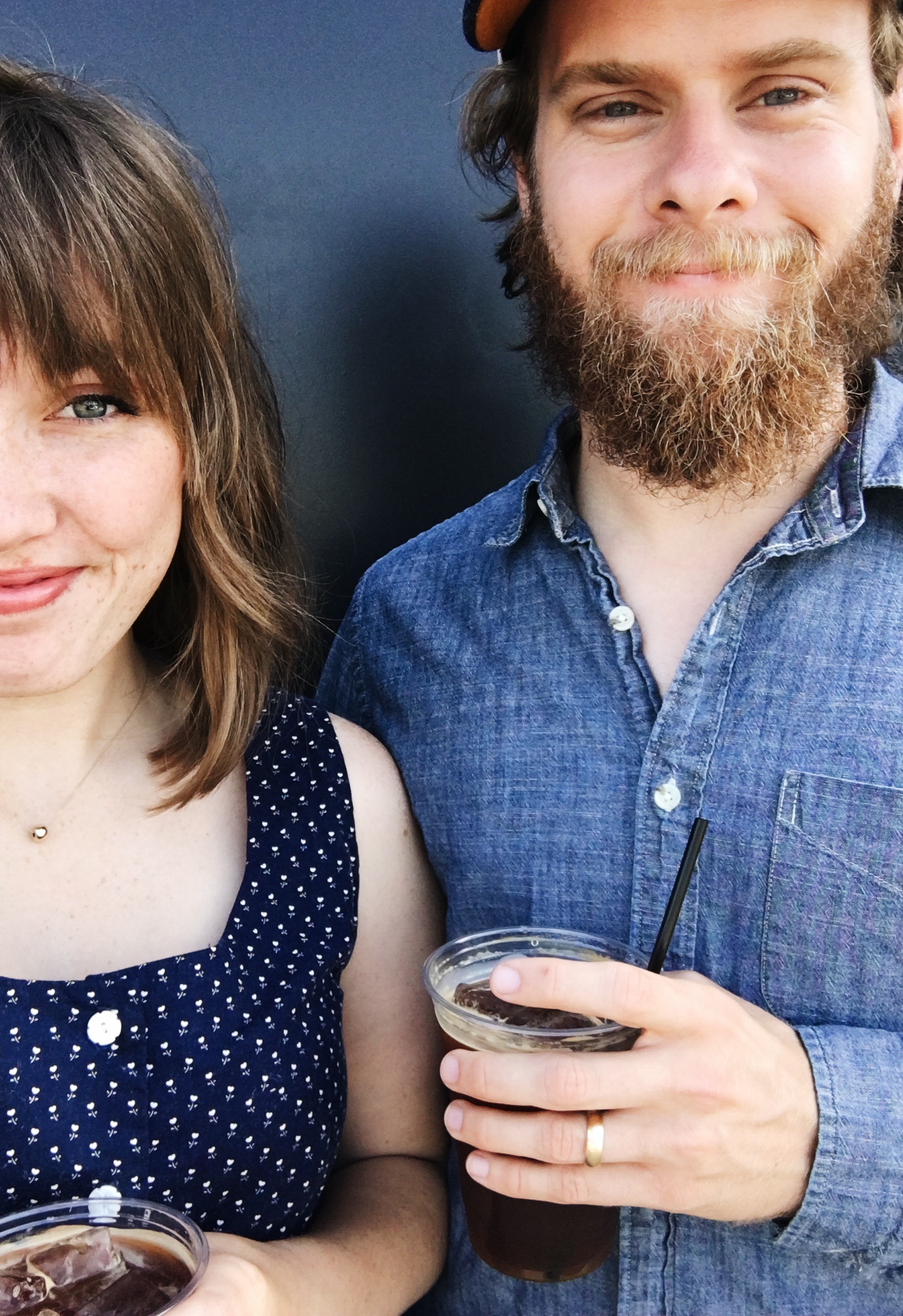 I'm Sarah, an Alabama native, a 9w1 on the Enneagram, and an ISFJ on the MBTI. I'm a family-centered, nature-loving maker, and a homebody with a deep love for hamburgers and the holidays. I'm always planning the next getaway or my next project while a true crime podcast plays in the background.
I married Trey, pictured here. He is a certified great guy and a wholehearted 2w3 on the Enneagram. He's from PA, but he is a southern gent, through and through. He makes 100% of the dad jokes and 99.9% of the meals in our household and is the only reason that I stay well-fed.
We have a very hefty cat, James, and a big, fluffy dog, George.
This is my place to share myself with you.